Teeth Whitening – Annapolis, MD
Brighten Your Smile by Several Shades
Have your teeth become discolored or stained? Are you looking for a safe, effective method to whiten your teeth and boost your self-confidence? At Chambers Family Dentistry, we offer professional teeth whitening services that can lessen the appearance of staining and discoloration without compromising the strength and natural beauty of your teeth. Professional teeth whitening can improve the appearance of stains and discoloration caused by many factors. If you want to learn more about your options for teeth whitening, call our Annapolis, MD dentist and team to schedule a cosmetic dentistry consultation today.
Why Choose Chambers Family Dentistry for Teeth Whitening?
Options for Take-Home or In-Office Teeth Whitening
Fast, Friendly Approach to Dental Care
10% Discount When Paying for Entire Treatment Upfront
Causes of Dental Discoloration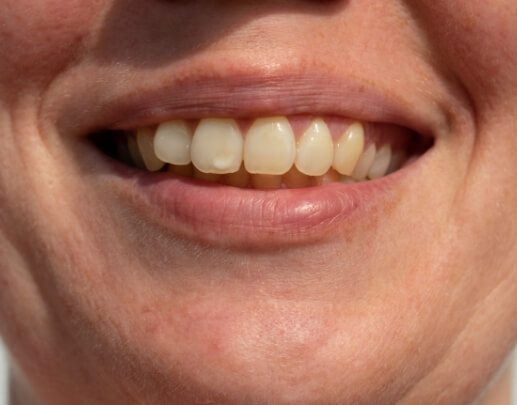 Before we begin your teeth whitening plan, we need to understand the underlying cause of your dental discoloration. This allows us to ensure your teeth whitening plan will deliver predictably brighter results. Some of the common causes of dental discoloration include:
The natural aging process leading to the yellow dental layers of teeth being visible
Certain dark-colored foods and drinks
Fluorosis white staining on teeth
Medications like tetracycline consumed during dental development
Illness
Tobacco use
Poor oral hygiene
Store-Bought Teeth Whitening Products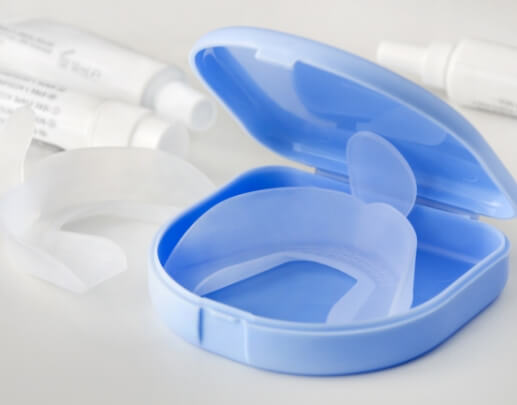 Store-bought teeth whitening promises big results, but in most cases, these over-the-counter solutions are unable to deliver on their promises. Because over-the-counter teeth whitening products are highly regulated, only a very small dosage of active whitening agents can be used. That means that the saliva neutralizes the whitening agent quickly, especially with the ineffective application methods that allow saliva to easily access the teeth. We are happy to offer professional-grade teeth whitening solutions that brighten smiles up to ten shades.
The Zoom! Teeth Whitening Process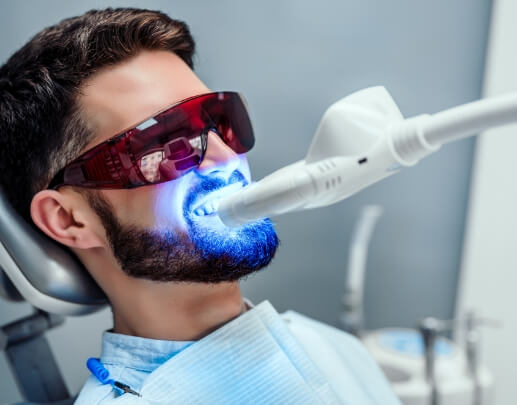 In order to deliver a flawless smile up to ten shades brighter in just one visit, we utilize the innovative Zoom! teeth whitening process. The treatment is simple. We begin by capturing images and comparing your smile to tooth color charts. Then, we protect soft tissues using rubber shields. Once the shields are in place, we apply a thin layer of a professional-grade teeth whitening agent to the surfaces of your teeth. Then, a low-heat Zoom! light is applied to your smile. For about 20 minutes, the whitening agent is allowed to work. Then, we remove the whitener and check your progress using the color shade chart. Most patients achieve their desired result after just two or three applications. Then, we take another photo to compare your smile before and after treatment.
Keeping Your Smile Bright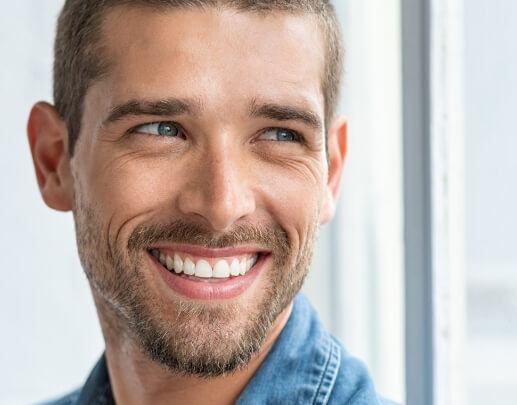 Once you have achieved the flawless smile you're after, keeping your teeth white can be a struggle. You may need to reduce your consumption of staining foods or beverages and avoid tobacco usage. We also recommend using professional, at-home whitening kits a few times each year to maintain your brilliant, white smile.