Sedation Dentistry – Annapolis, MD
Keeping Dental Patients Calm & Comfortable
At the Annapolis, Maryland dental office of Chambers Family Dentistry, our team goes above and beyond to ensure patients of every age are comfortable in our dental office. However, there are those patients who need a little extra help remaining free from pain and stress during dental treatment. For these patients, we're happy to offer dental sedation that keeps patients comfortable and free from stress. Contact our team to find out more or schedule an appointment for sedation dentistry in Annapolis, MD.
Why Choose Chambers Family Dentistry for Sedation Dentistry?
Sedation Offered for Kids & Adults Alike
Serving Annapolis Smiles for Over Three Decades
Warm, Welcoming Dental Office
Nitrous Oxide Dental Sedation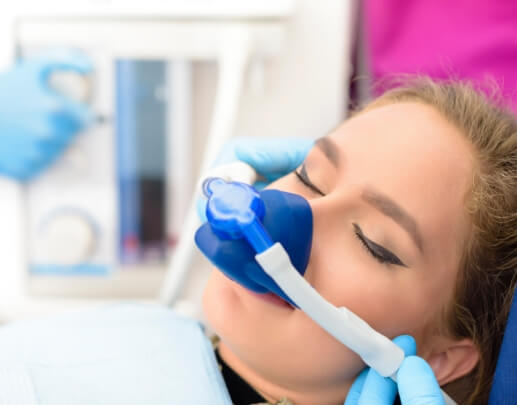 One of the earliest used forms of sedation, nitrous oxide is still popular today. Sometimes referred to as laughing gas due to the state of euphoria patients experience while under its effects, nitrous oxide sedation is administered during treatment through inhalation. Patients wear a nasal mask, and we can adjust the dosage to ensure patients maintain their optimal level of comfort. This fast-acting sedative is a great solution for patients who experience dental anxiety, those with sensitive teeth, gums, or gag reflexes, and those who need to undergo extensive treatment in fewer appointments.
Nitrous oxide not only creates a state of relaxation, but it also diminishes pain sensation, making it the ideal option to help patients remain completely comfortable during their appointment. Best of all, because the effects of nitrous oxide wear away as quickly as they set in, individuals can go right back to their daily routine following treatment.
Learn More About Nitrous Oxide Dental Sedation
Oral Conscious Dental Sedation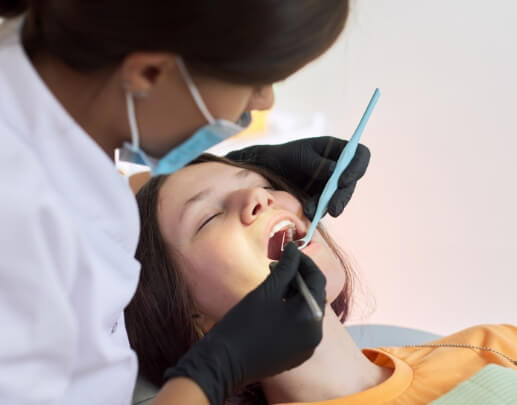 For those patients whose dental phobia or anxiety makes it difficult for them to even leave home for the dental office, oral conscious sedation may offer the ideal solution. At a predetermined time prior to your appointment, you'll take a prescription medication. Then, a trusted friend or family member will drive you to our dental office. Throughout your visit, you'll be able to respond to us and remain conscious. However, you'll be very relaxed and will more than likely retain no memory of the visit.
Learn More About Oral Conscious Dental Sedation