Cosmetic Dentistry – Annapolis, MD
Get a Smile You'll Be Proud to Share
We all have that friend or family member who doesn't smile in photos or who covers their mouth when they speak, and we all know why. They hate their smile. If you're that member of the family, call our team to schedule a cosmetic dentistry consultation today. The Chambers Family Dentistry team offers a wide array of treatments to transform your appearance, and we know we'll be able to help you get a smile you'll be proud to share thanks to cosmetic dentistry from our Annapolis, MD cosmetic dentist.
Why Choose Chambers Family Dentistry for Cosmetic Dentistry?
Experienced, Friendly Dentists
Digital Imaging Technology for Previewing Your Results
10% Discount When Paying for Entire Treatment Upfront
Porcelain Veneers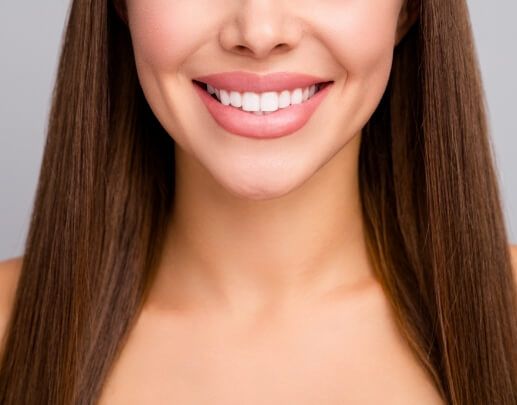 If you're looking to get a Hollywood-grade smile, then porcelain veneers are your answer. Often, they are actually the secret behind many of your favorite stars' pearly whites anyway! With porcelain veneers, we can give you everything nature did not. We can instantly whiten your teeth, close large gaps, and even make them look straighter. They are extremely customizable, so whether you want a minor touch-up or a complete makeover, they can provide it.
Learn More About Porcelain Veneers
Metal-Free Dental Restorations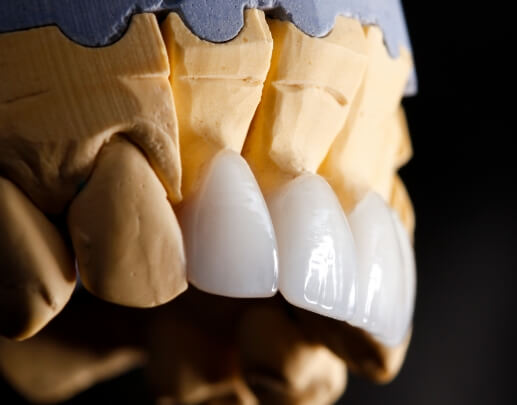 When the Chambers Family Dentistry team plans for restorative treatment, we always consider your smile's appearance. It's important to us that your repaired teeth look and feel brand-new. One way we're able to deliver these natural-looking results is by using high-quality materials when crafting restorations like dental crowns and fixed bridges. Metal-free restorations offer a variety of benefits. In addition to being the best option for patients who have metal allergies or sensitivities, these restorative materials also offer long-lasting results that maintain their natural appearance throughout the life of the restoration. Our team utilizes both EMAX all-ceramic restorative materials and zirconia. All-ceramic crowns produce the most natural-looking results. They can be shaded to closely match the natural color of surrounding teeth, and after years of wear, they'll retain this natural appearance. Zirconia crowns cannot be shaded to match the natural tooth structure as closely as ceramic, but they offer increased strength and wear less against the opposing teeth.
Cosmetic Dental Bonding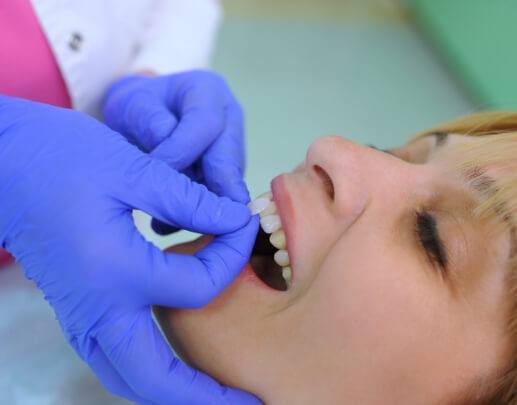 It's amazing how much a small chip or crack can affect your smile, right? The smallest imperfection can just throw everything off. Thanks to cosmetic bonding, you can get a fast and easy fix for these kinds of problems that will stand the test of time.
For this procedure, your doctor will apply a putty-like composite resin to your teeth and sculpt it to mask any flaws. Thanks to their skillful hands, they can use it to improve a tooth's shape, size, color, and even alignment. After that, it can be quickly hardened with a curing light, and then your new smile is ready! With the right home oral hygiene, your bonding can easily last for 10 years or more.
Learn More About Cosmetic Bonding
SureSmile Clear Aligners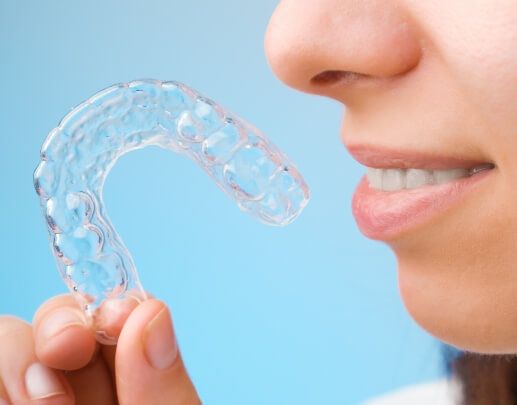 Have you always wanted to straighten your smile but hesitated because you didn't want to undergo treatment using metal brackets and wires? You're not alone. Many patients visit us every year with these same concerns, and that's why the SureSmile orthodontic system has become so popular. Rather than using brackets and wires like traditional braces, treatment with SureSmile clear braces involves a series of clear, plastic alignment trays to gently shift teeth into their ideal alignment over the course of about twelve months of treatment. Each set of aligners represents a step closer to the desired result. Worn for about two weeks at a time, these alignment trays shift teeth into this new position. At the end of the predetermined wear time, patients simply exchange their current aligners for the next set in the series.
Visiting our dental office every six to eight weeks for short checkups, patients will see their desired results much more quickly than they would with traditional braces, and throughout the course of treatment, the clear aligners ensure that all anyone else will see is your beautiful smile.
Learn More About SureSmile Clear Aligners
Teeth Whitening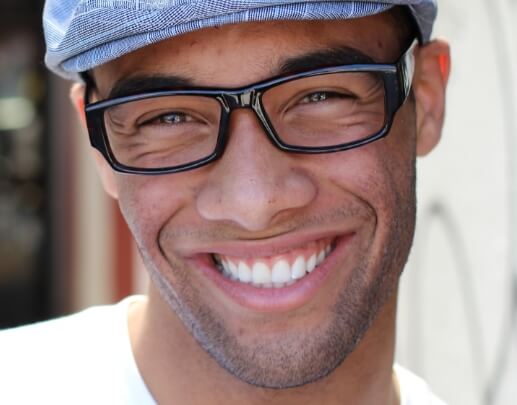 When you look at your teeth, what is the first thing that you notice? If words like "stained" and "yellow" instantly come to mind, then you could probably benefit from professional teeth whitening. At Chambers Family Dentistry, we have two excellent ways for you to brighten your smile.
We can offer you a custom-made take-home kit that will not only feel better on your teeth but will also provide much more reliable results than anything you can buy at the store. Or, if you want your brighter smile NOW, we can give you a complete treatment in our dental office that only takes an hour. Both will make your smile shine, so it's just a matter of your preference.
Learn More About Teeth Whitening
Gum Recontouring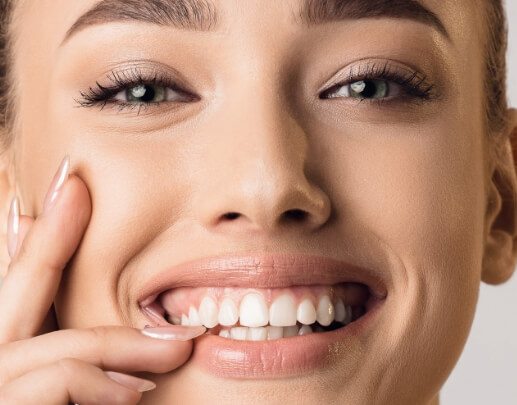 Many patients don't think about how their gums affect the appearance of their smiles, but there are situations where patients' cosmetic smile concerns have nothing to do with their teeth. If you look in the mirror and think your teeth look too short or your smile is "gummy," you may need a cosmetic dentistry solution known as gum recontouring. This procedure is the reshaping of the soft tissue to create a more even balance between the size of the teeth and gums.
Learn More About Gum Recontouring
Digital Imaging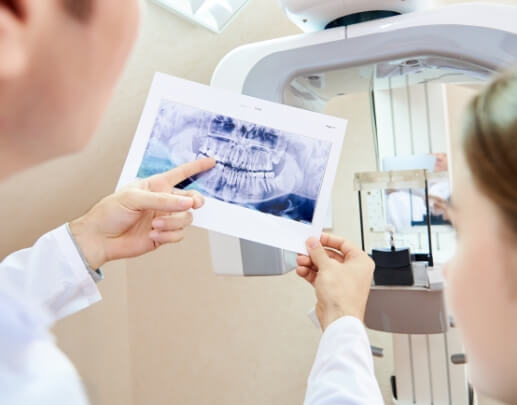 We use a variety of advanced dental technologies to improve the patient experience in our Annapolis, MD dental office. One of the most essential technologies when it comes to cosmetic dentistry is digital imaging. By capturing digital images of your current smile, we can use specialized software to show you what your smile could look like following any number of cosmetic services. This ensures you'll feel completely confident with your treatment plan before we ever begin.
Understanding the Cost of Cosmetic Dentistry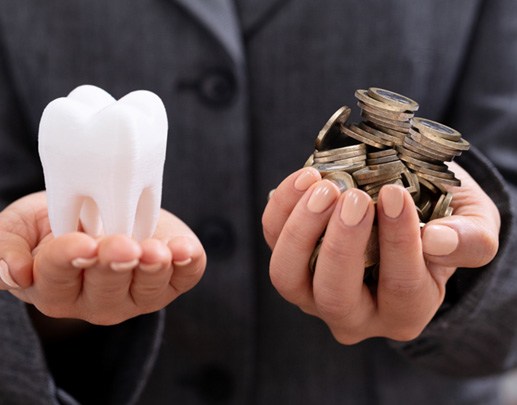 It's a common belief that the cost of cosmetic dentistry in Annapolis is too much for the average person, but this couldn't be further from the truth. The diversity of treatments available means there are solutions to fit all budgets. Many factors will affect the amount you'll pay, like the procedures and complexity of your case. Don't worry, we have the solutions you need to revamp your smile without breaking the bank.
Which Cosmetic Dental Service Is Right for Me?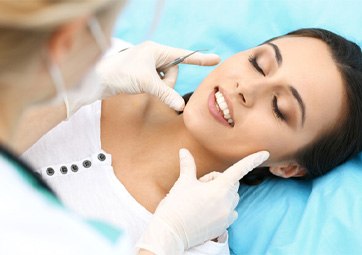 Every mouth is as unique as your fingerprints, so there's no one-size-fits-all procedure to create a beautiful smile. There are many options to address common aesthetic concerns. Your cosmetic dentist in Annapolis will examine your mouth and learn more about your goals to determine which treatments are right for you. They may include:
Porcelain Veneers: Bonding veneers to the front surfaces of teeth can resolve many imperfections using a minimally invasive method.
Metal-Free Dental Restorations: Tooth-colored materials are used to create natural-looking restorations that blend in with your smile.
Cosmetic Dental Bonding: A composite resin is shaded to match the enamel color to look natural when fixing minor imperfections.
Clear Aligners: Clear aligners provide a discreet alternative to brackets and wires when correcting bite and alignment problems.
Teeth Whitening: Surface and age-related stains can be improved by up to 8 shades using a professional-grade whitening agent.
Gum Recontouring: A soft-tissue laser sculpts the gumline to make teeth look more proportionate.
We will create a personalized estimate based on your treatment plan and review the fees, so you'll know the expected payment before committing to anything.
Read more
Read less
Cosmetic Dentistry Can Be an Investment Worth Making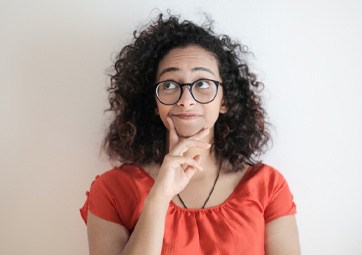 Cosmetic dentistry is often associated with vanity, but the benefits extend beyond just improving the way your teeth look. An attractive smile is attributed to youth, success, and confidence. Not only will you boost your self-esteem and be more outgoing, but people will view you differently, too. Research has found that a beautiful smile is more appealing to potential employers, which can lead to new job opportunities. Not to mention, some cosmetic problems are more than aesthetic issues. They can compromise your dental health. Fixing them can improve your oral health to reduce your future dental expenses.
How to Make Cosmetic Dentistry Affordable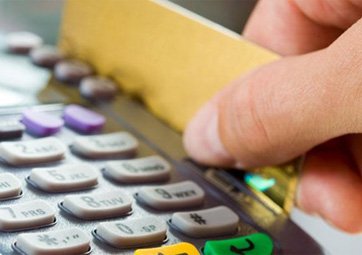 A stunning smile doesn't have to cost you an arm or a leg. Our office offers many financial solutions to keep the smile of your dreams affordable, including:
Traditional Payments: We accept all traditional payment methods, like cash, personal checks, and credit cards.
Dental Insurance: Most dental plans don't cover elective procedures, but there are exceptions if treatment is medically necessary. Many cosmetic services also provide restorative benefits, like dental crowns or bonding. We will help you maximize any applicable benefits to lower the amount you'll pay out-of-pocket.
Monthly Payments: Pay any remaining balance using monthly installments with little or no interest based on your credit approval.
If you have any questions about the cost of cosmetic dentistry, contact our office today.
Read more
Read less
Cosmetic Dentistry FAQs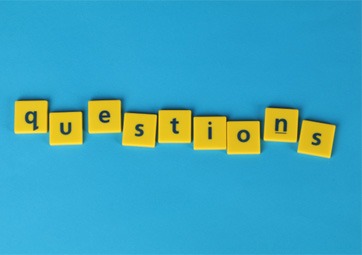 Cosmetic dentistry can give you the bright, beautiful smile you desire; however, it is a big investment. Don't worry if you're a little apprehensive. Your cosmetic dentist in Annapolis at Chambers Family Dentistry will explain everything and address any concerns during your consultation. While you wait for your appointment, here are the answers to the most frequently asked questions.
Is Cosmetic Dentistry Expensive?
Cosmetic dentistry is associated with a large price tag, but you don't have to be rich to revamp your smile. It's affordable for people from all walks of life because of the diversity of treatments available, which means there's a solution to fit your budget. Our office also offers various financial options to keep a picture-perfect smile affordable.
Does Cosmetic Dentistry Hurt?
You don't have to worry about a painful day in the dentist's chair to reach your goals. Your comfort is our top priority. Your dentist may use a numbing agent to block any pain, depending on your treatment plan. Although you won't feel anything during your procedure, your mouth may be a little tender after the effects of any anesthetics dissipate. You can take an OTC pain reliever to manage any discomfort. Your dentist will review any aftercare instructions before you go home, like avoiding hot or cold foods and drinks.
How Long Does Cosmetic Dentistry Take?
Every situation differs. Your treatment is tailored to your needs using specific procedures that have different timelines. Some can be done in one visit, while other treatments can take many months, like Invisalign. Your cosmetic dentist will explain how long you can expect the process to take. Our office features the latest technologies to streamline your care because we know your time is valuable.
Can I Use My Dental Insurance to Pay for Cosmetic Dentistry?
Most dental plans don't cover elective services, but there are exceptions if a treatment is medically necessary. Many cosmetic services also offer restorative benefits. Depending on your situation, you may be able to use your coverage to offset the amount you pay out-of-pocket. Your policy may also include specific steps in your treatment plan, like any preparatory procedures. A member of our team will work on your behalf with your dental insurance to maximize any appropriate benefits. They will review your payment options for any balance not covered by your dental insurance, like a monthly payment plan through a third-party financing company.
How Long Does Cosmetic Dentistry Last?
Many factors affect the life expectancy of your results, like the procedure used. You can ensure you get the most from your investment by committing to your oral hygiene. Besides brushing and flossing, visit your dentist every 6 months for a cleaning and checkup. It's best to limit your consumption of sugar. Your dentist will recommend breaking any bad habits, like chewing on ice, using your teeth to loosen bottle lids, or biting your fingernails. Don't forget to wear an athletic mouthguard if you play sports to protect your pearly whites.