Cosmetic Dentistry – Annapolis, MD
Get a Smile You'll Be Proud to Share
We all have that friend or family member who doesn't smile in photos or who covers their mouth when they speak, and we all know why. They hate their smile. If you're that member of the family, call our team to schedule a cosmetic dentistry consultation today. The Chambers Family Dentistry team offers a wide array of treatments to transform your appearance, and we know we'll be able to help you get a smile you'll be proud to share thanks to cosmetic dentistry from our Annapolis, MD cosmetic dentist.
Why Choose Chambers Family Dentistry for Cosmetic Dentistry?
Experienced, Friendly Dentists
Digital Imaging Technology for Previewing Your Results
10% Discount When Paying for Entire Treatment Upfront
Porcelain Veneers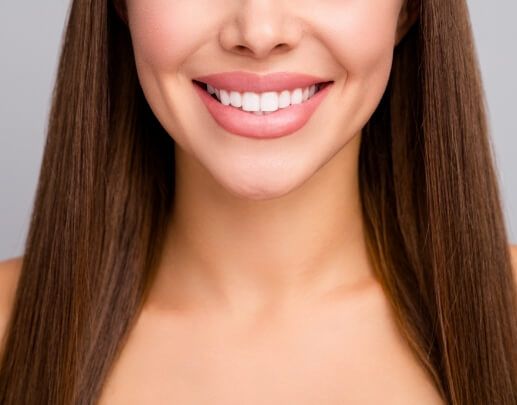 If you're looking to get a Hollywood-grade smile, then porcelain veneers are your answer. Often, they are actually the secret behind many of your favorite stars' pearly whites anyway! With porcelain veneers, we can give you everything nature did not. We can instantly whiten your teeth, close large gaps, and even make them look straighter. They are extremely customizable, so whether you want a minor touch-up or a complete makeover, they can provide it.
Learn More About Porcelain Veneers
Metal-Free Dental Restorations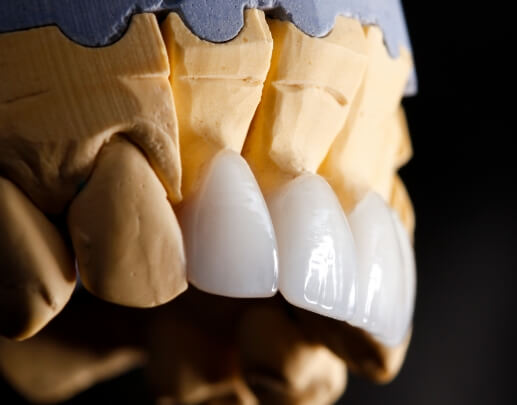 When the Chambers Family Dentistry team plans for restorative treatment, we always consider your smile's appearance. It's important to us that your repaired teeth look and feel brand-new. One way we're able to deliver these natural-looking results is by using high-quality materials when crafting restorations like dental crowns and fixed bridges. Metal-free restorations offer a variety of benefits. In addition to being the best option for patients who have metal allergies or sensitivities, these restorative materials also offer long-lasting results that maintain their natural appearance throughout the life of the restoration. Our team utilizes both EMAX all-ceramic restorative materials and zirconia. All-ceramic crowns produce the most natural-looking results. They can be shaded to closely match the natural color of surrounding teeth, and after years of wear, they'll retain this natural appearance. Zirconia crowns cannot be shaded to match the natural tooth structure as closely as ceramic, but they offer increased strength and wear less against the opposing teeth.
Cosmetic Dental Bonding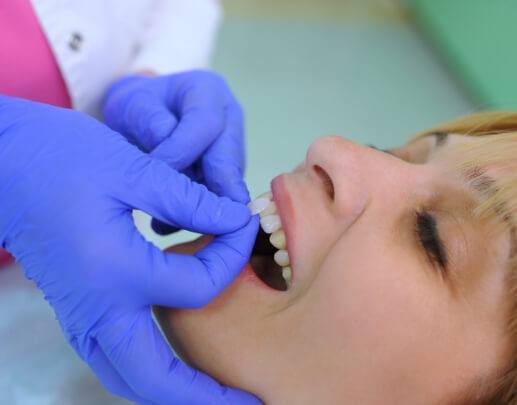 It's amazing how much a small chip or crack can affect your smile, right? The smallest imperfection can just throw everything off. Thanks to cosmetic bonding, you can get a fast and easy fix for these kinds of problems that will stand the test of time.
For this procedure, your doctor will apply a putty-like composite resin to your teeth and sculpt it to mask any flaws. Thanks to their skillful hands, they can use it to improve a tooth's shape, size, color, and even alignment. After that, it can be quickly hardened with a curing light, and then your new smile is ready! With the right home oral hygiene, your bonding can easily last for 10 years or more.
Learn More About Cosmetic Bonding
SureSmile Clear Aligners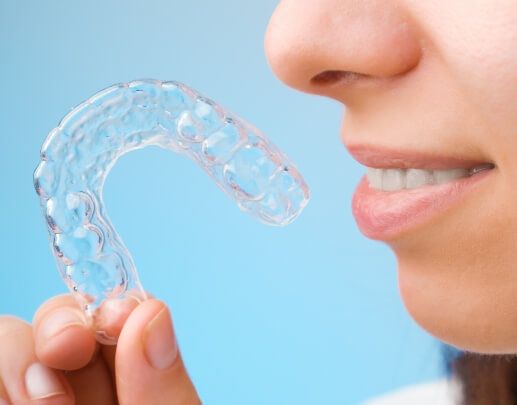 Have you always wanted to straighten your smile but hesitated because you didn't want to undergo treatment using metal brackets and wires? You're not alone. Many patients visit us every year with these same concerns, and that's why the SureSmile orthodontic system has become so popular. Rather than using brackets and wires like traditional braces, treatment with SureSmile clear braces involves a series of clear, plastic alignment trays to gently shift teeth into their ideal alignment over the course of about twelve months of treatment. Each set of aligners represents a step closer to the desired result. Worn for about two weeks at a time, these alignment trays shift teeth into this new position. At the end of the predetermined wear time, patients simply exchange their current aligners for the next set in the series.
Visiting our dental office every six to eight weeks for short checkups, patients will see their desired results much more quickly than they would with traditional braces, and throughout the course of treatment, the clear aligners ensure that all anyone else will see is your beautiful smile.
Learn More About SureSmile Clear Aligners
Teeth Whitening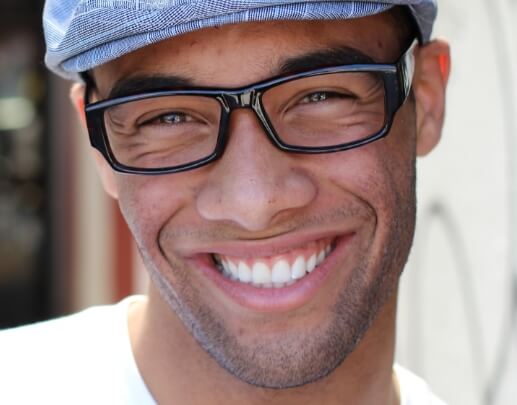 When you look at your teeth, what is the first thing that you notice? If words like "stained" and "yellow" instantly come to mind, then you could probably benefit from professional teeth whitening. At Chambers Family Dentistry, we have two excellent ways for you to brighten your smile.
We can offer you a custom-made take-home kit that will not only feel better on your teeth but will also provide much more reliable results than anything you can buy at the store. Or, if you want your brighter smile NOW, we can give you a complete treatment in our dental office that only takes an hour. Both will make your smile shine, so it's just a matter of your preference.
Learn More About Teeth Whitening
Gum Recontouring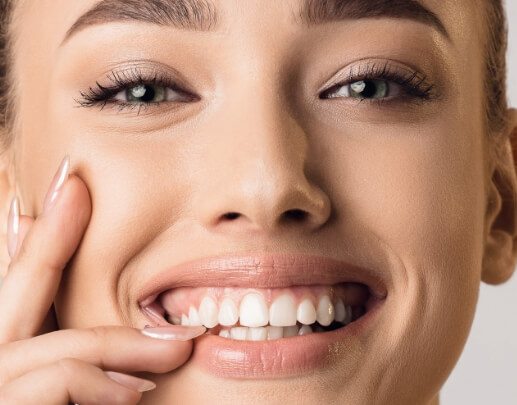 Many patients don't think about how their gums affect the appearance of their smiles, but there are situations where patients' cosmetic smile concerns have nothing to do with their teeth. If you look in the mirror and think your teeth look too short or your smile is "gummy," you may need a cosmetic dentistry solution known as gum recontouring. This procedure is the reshaping of the soft tissue to create a more even balance between the size of the teeth and gums.
Learn More About Gum Recontouring
Digital Imaging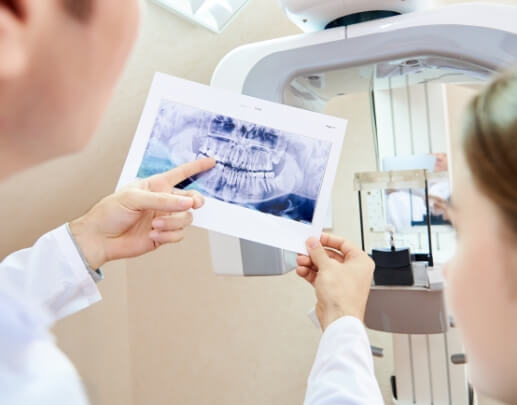 We use a variety of advanced dental technologies to improve the patient experience in our Annapolis, MD dental office. One of the most essential technologies when it comes to cosmetic dentistry is digital imaging. By capturing digital images of your current smile, we can use specialized software to show you what your smile could look like following any number of cosmetic services. This ensures you'll feel completely confident with your treatment plan before we ever begin.