Dentures – Annapolis, MD
Restore a Beautiful Smile with Dentures
You never expected to lose all your teeth, but you're among the 35 million Americans living with complete tooth loss in one or both arches. Your dentist in Annapolis can use dentures to rebuild your smile. Although they have a bad reputation for looking and feeling fake, you have nothing to fear. Now, new advancements in dentistry allow them to look and feel more realistic than ever. You can smile confidently because no one will know they aren't your own. Contact us today to schedule an appointment to learn more about dentures from our Annapolis, MD dentist.
Why Choose Chambers Family Dentistry for Dentures?
Personalized, Efficient Approach to Dental Care
Implant Dentures Placed & Restored In-House
In-Network with Many Leading Dental Insurance Plans
What Are Dentures?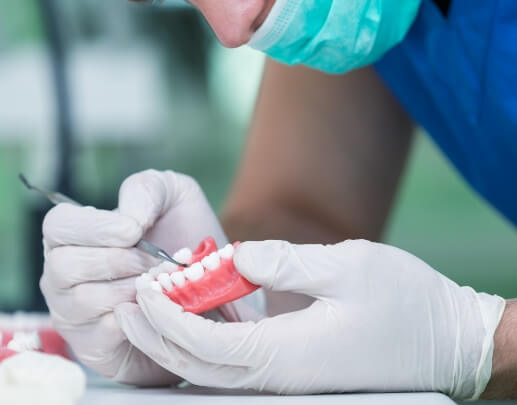 Dentures are removable dental appliances used to replace missing teeth. They effectively restore your ability to chew and speak while also improving your physical appearance. At Chambers Family Dentistry, we offer both full and partial dentures in Annapolis.
Partial Dentures: If you're missing several of your teeth, a partial denture fills the empty spaces like a puzzle. Prosthetic teeth are carefully crafted to match your natural ones to blend in when you smile. They are attached to a gum-colored base, which has a metal framework. This holds it in place by clasping onto your remaining teeth.
Full Denture: A full denture replaces an entire arch. Your dentist takes an impression of your mouth to create an acrylic arch that features your new teeth. Traditionally, dentures are held in place using suction or an adhesive, but you can also secure them with dental implants.
Benefits of Dentures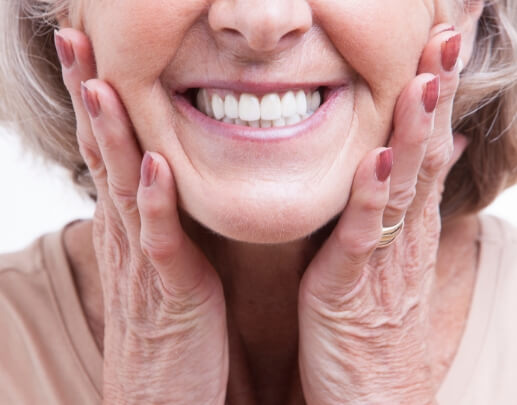 Although you may not feel tooth replacement is an immediate concern, leaving your smile incomplete causes serious complications for your oral health and your quality of life. Restoring your smile with dentures offers several benefits, including:
Non-surgical solution
Smile confidently by improving your appearance
Supports facial tissues to prevent premature wrinkles
Regain your ability to chew many foods for a balanced diet
Speak clearly
Affordable and convenient
Good Candidates for Dentures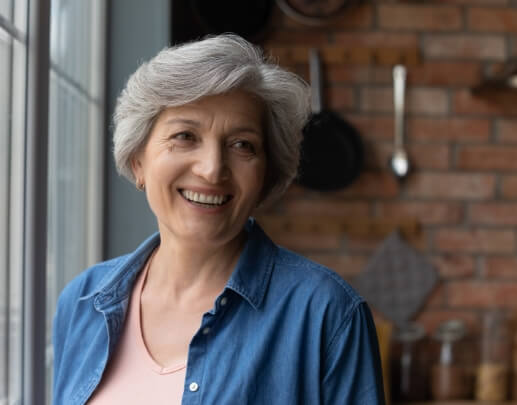 Generally, if you've lost several or all your teeth, you're a candidate for dentures; however, you still require an initial consultation to ensure they are right for you. Based on the results of your examination, you may need additional treatments before rebuilding your smile, such as tooth extractions or periodontal therapy.
Caring for Your Dentures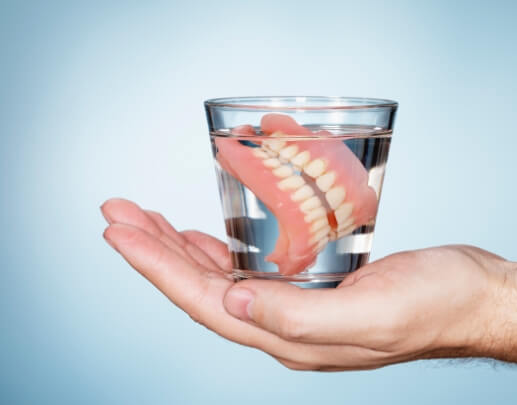 Although dentures aren't subject to decay, it's best to care for them each day. This keeps them looking and functioning correctly for as long as possible, while also eliminating foul odors. You can ensure your new smile lasts by:
Removing and rinsing your dentures after eating
Cleaning your mouth after removing your dentures
Using a soft-bristled toothbrush to clean your dentures at least once a day
Soaking your dentures overnight
Rinsing your dentures before putting them back into your mouth
Avoiding exposing your dentures to high temperatures
Not letting your dentures dry out
Maintaining your regular dental checkups
Understanding the Cost of Dentures
Every denture is fully customized to fit exactly, which is why their costs can vary from person to person. No matter how many teeth you intend to replace, you can expect your future prosthetic to fit comfortably and last for many years. With that said, you can learn more about the most influential factors that determine the cost of your denture ahead of your appointment!
Factors That Affect the Cost of Dentures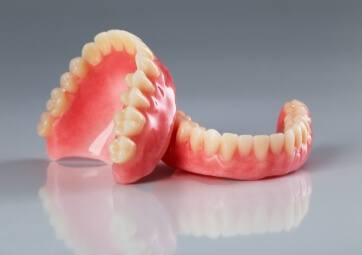 The three most notable factors that indicate how much you'll pay for dentures include the following:
Preparation: This could include tooth extractions, gum therapy, or any other service needed before dentures can be placed confidently.
Acrylic Materials: The higher quality acrylic that's used, the more lifelike and customized it will be. This ensures your denture blends in with your existing gum tissue.
Replacement Teeth: Restorations used in dentures are made from either acrylic or porcelain. The former is cheaper, but the latter is more natural-looking and durable.
It's worth mentioning that choosing the cheapest option is not generally ideal. After all, you want your denture to last as long as possible.
Read more
Read less
Are Dental Implant-Supported Dentures More Expensive?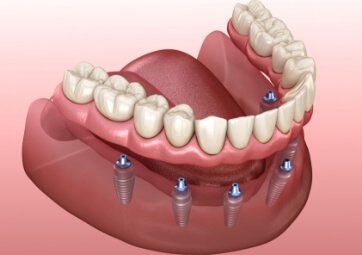 Implant dentures require more time, expertise, and materials overall, making them a more expensive treatment compared to traditional dentures. This is because a series of dental implants fused with the jawbone act as the foundation for your future denture, ensuring it does not slip or shift out of place while in use. Not only does this make chewing and speaking easier, but it's sure to improve confidence in your smile's appearance.
Considering how often you need to replace dentures (every 5 to 7 years) compared to dental implants (which can last 30 years or longer), it's a worthwhile investment for many.
Read more
Read less
Does Dental Insurance Cover Dentures?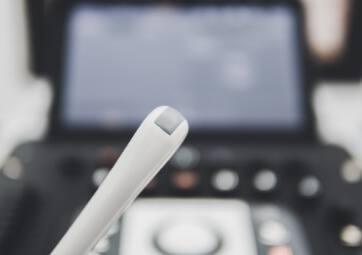 Since dentures tend to fall into the "major" category created by dental insurance providers, it's common for their cost to be covered by around 50% by dental plans. However, this is largely dependent on where you get your insurance from and their specific fees and stipulations. While it is likely to be covered, you should always check your plan's details directly. At Chambers Family Dentistry, we are more than happy to help facilitate that process.
Other Options for Making Dentures Affordable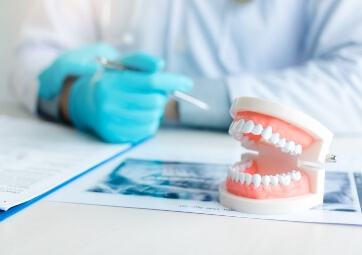 Those who do not have dental insurance do not necessarily have to forgo a dental service that they need. For example, third-party financing options allow you to make payments on care over the span of several months, rather than doing so in one lump sum. In many cases, you can even avoid any interest on these payments depending on the option you choose. We encourage you to schedule a consultation with our dental office today to learn more and determine the best way to fit dentures into your budget.