Dentist Serving Annapolis
Keeping Annapolis Families Smiling
If you're looking for a new dental office in Annapolis, you likely already know that there are a lot of great dentists to choose from. At Chambers Family Dentistry, we have a team of three skilled dentists who make it possible for us to keep patients of all ages smiling year after year. With our dedicated team, you know you'll always feel relaxed, welcome, and right at home. Keep reading the information below to learn more about our state-of-the-art Annapolis dental office and our team of caring professionals. If you're ready to learn more, call our Annapolis team. We'll be happy to answer your questions and schedule an appointment for you to visit our dental office.
What Sets Us Apart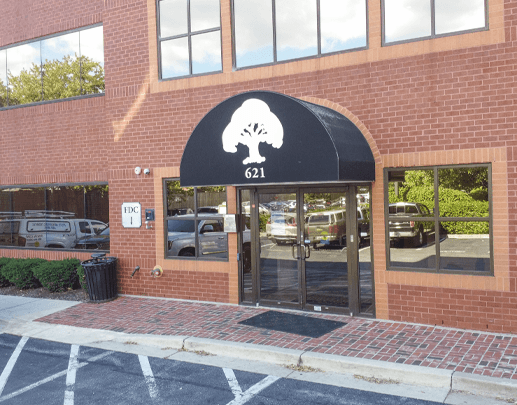 At most dental offices, you will likely feel like just one of many, and you may never get to know your dentist or any members of the team. At Chambers Family Dentistry, we do things a little differently. For nearly two decades, dental patients in Annapolis have trusted us to care for their families' smiles because we go the extra mile to make sure patients feel welcome, relaxed, and right at home. Our dentists work together to ensure patients of all ages find new reasons to smile at every appointment.
We work hard to make sure your dental appointments are easy. That includes processing and filing dental insurance claims and providing a range of dental office hours to accommodate most schedules, including:
Monday 8:00 am - 5:00 pm
Tuesday 8:00 am - 5:00 pm
Wednesday 8:00 am - 5:00 pm
Thursday 8:00 am - 5:00 pm
Friday 8:00 am - 3:00 pm
Comprehensive Dental Care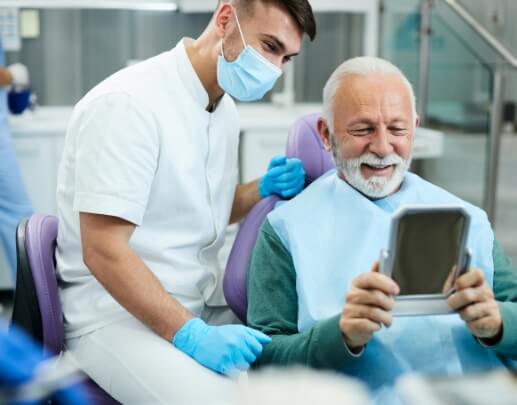 Like other local dental offices, we provide a wide range of preventive, restorative, and cosmetic dentistry services. In addition to those basic services, we also offer a range of more advanced dental treatments, including:
Family-friendly dental care for patients of all ages
Root canal therapy
Dental implant tooth replacement
SureSmile clear aligners
Digital smile design and cosmetic makeovers
Gum disease therapy
Jaw pain-relieving TMJ therapy
Sedation dentistry
Oral appliances for snoring and sleep apnea
Same-day emergency dentistry appointments
Hear from Our Patients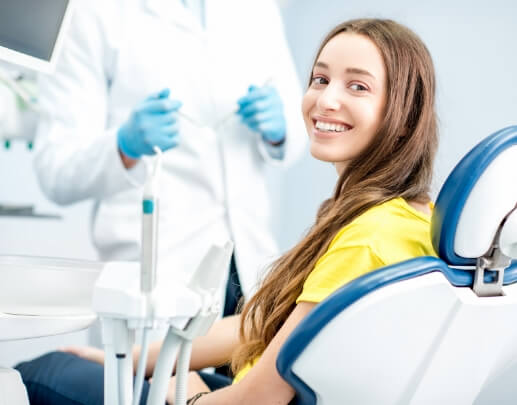 Any member of our team would be happy to tell you all about what makes our dental office different from other dental offices in Annapolis, but we think our patients are the experts when it comes to explaining just what makes Chambers Family Dentistry great. Below, we've included a few of our favorite reviews. There are always new stories being shared by our patients, so you should check back regularly to read more.
"We LOVE Chambers Family Dentistry! Dr. Chambers and their hygienist team are incredible! They are thorough and always walk us through the least expensive, least invasive procedures available first. They are so pleasant - it's actually a nice experience going to the dentist (!) and we have been happy to follow through with regular visits. Never going anywhere else!" – Pedro
"I have used this dentist for the past 15 years. I love that I make an appointment and my appointment starts when I walk in the door. The receptionists are super friendly and knew my name within 3 visits. When my children were little, they went to the same dental office, then Dr. Sissy opened a pediatric dental office. They are not afraid of the dentist because everyone is so nice and optimistic! I highly recommend Chambers Family Dentistry for all of your dental needs." – Karma
About Our Annapolis Community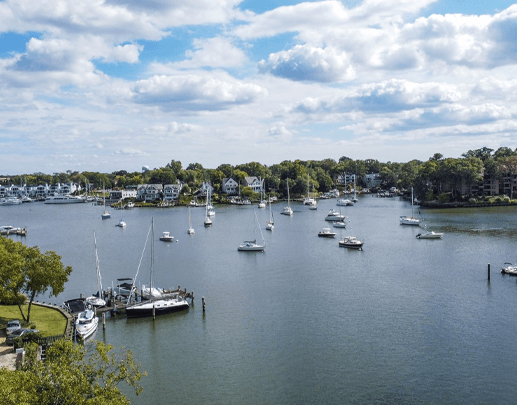 Located on the scenic Chesapeake Bay, Annapolis is home to numerous historical buildings and national monuments. A great place to visit as a tourist, we believe that Annapolis is an even better place to live, work, and raise our families. We're proud to be members of the Annapolis business community, and we love giving back to make this a great place for all of us to grow and thrive.
Conveniently Located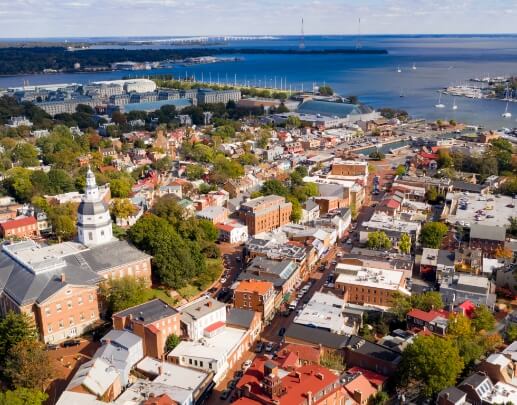 Our Annapolis dental office is conveniently positioned at the cross-section of Highway 50 and Highway 70, so it's fast and easy to reach us from almost any nearby community. If you do need any help finding our dental office, please don't hesitate to give our team a call. We'll be happy to walk you through directions to reach our dental office.